Year 6
Summer 2
Capital City Competition
Well done to Oskar Matus (6C) who won the 'OLOV Capital City Competition'. On Monday 27th June, Oskar saw off 11 other finalists from Yr 5 and 6 to take 1st place! On the road to victory, Oskar had to name the following capital cities of the following countries: Ghana, Vietnam, Fiji and Kenya.
Summer 1
The Queen's Jubilee
As part of The Queen's Jubilee, we dedicated a day to research key events/encounters in the life of Elizabeth II. The children then wrote, created and performed an episode of 'This Is Your Life' in which The Queen met various individuals from moments in her life e.g. Winston Churchill, Prince Philip and Nelson Mandela. The Queen then discussed these events with the talk show host and the guests.
Ted Talks
To develop our oracy skills further, we each created a Ted Talk based on a topic that interests us e.g. equality, sport, forgotten inventors etc . Many of them were fantastic!!! Please find an example of one below:
Summer 1
The children had the opportunity to hold the Commonwealth Torch today. It is being passed between various schools in Ealing. We were even able to select some students to run with it and pass it on to Stanhope School. What a privilege!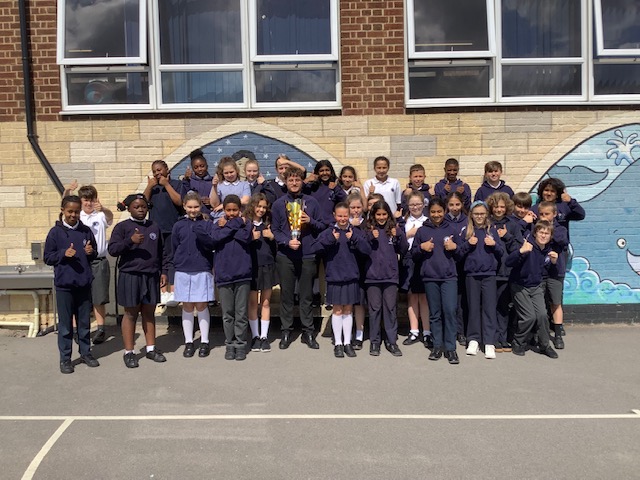 Spring 2
The children have been inspired to support the Catholic Children's Society following the talk on Monday regarding the Lenten appeal. The children suggested a mini marathon in the playground! Each child completed 40 laps! Well done all and for a great cause too!
Career Talk 2022
This week we hosted a careers afternoon in which parents and volunteers came into school and talked with the students about their jobs. This gave the children an increased awareness of the variety of jobs in the world, allowed them to become more aware of the skills needed for particular roles as well as understand what the working world consists of. Our volunteers came from a diverse range of sectors including: police officer, transport developer, data analysis, social worker, prison warden and design/manufacturing. Thanks to everyone who volunteered.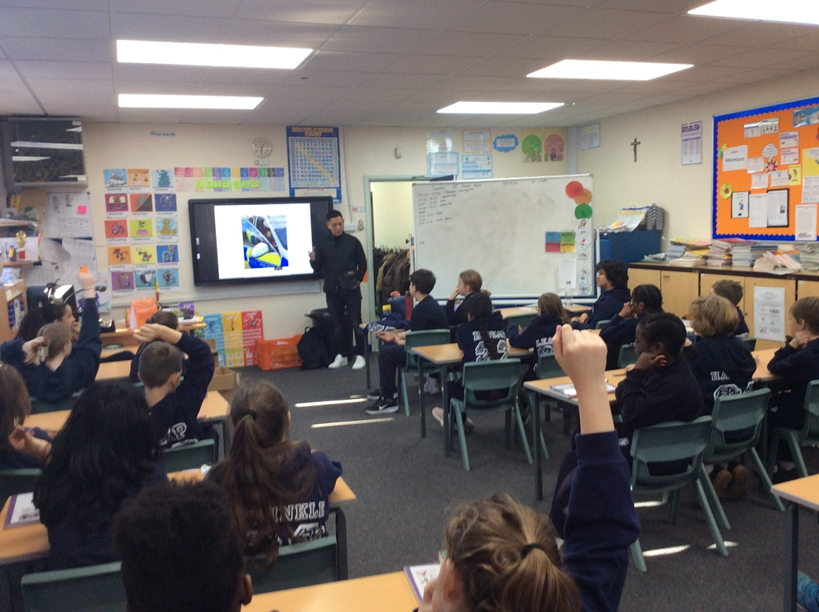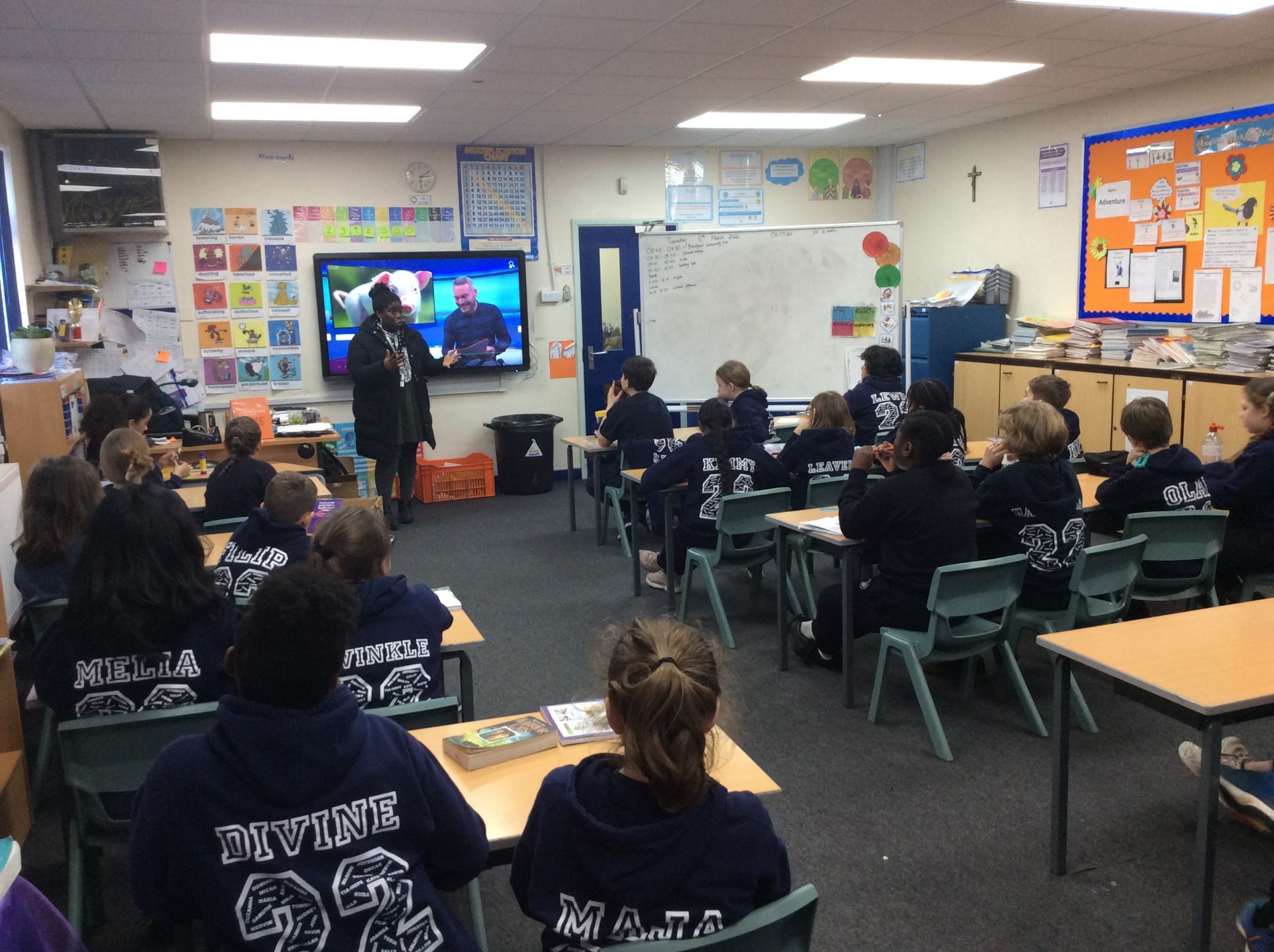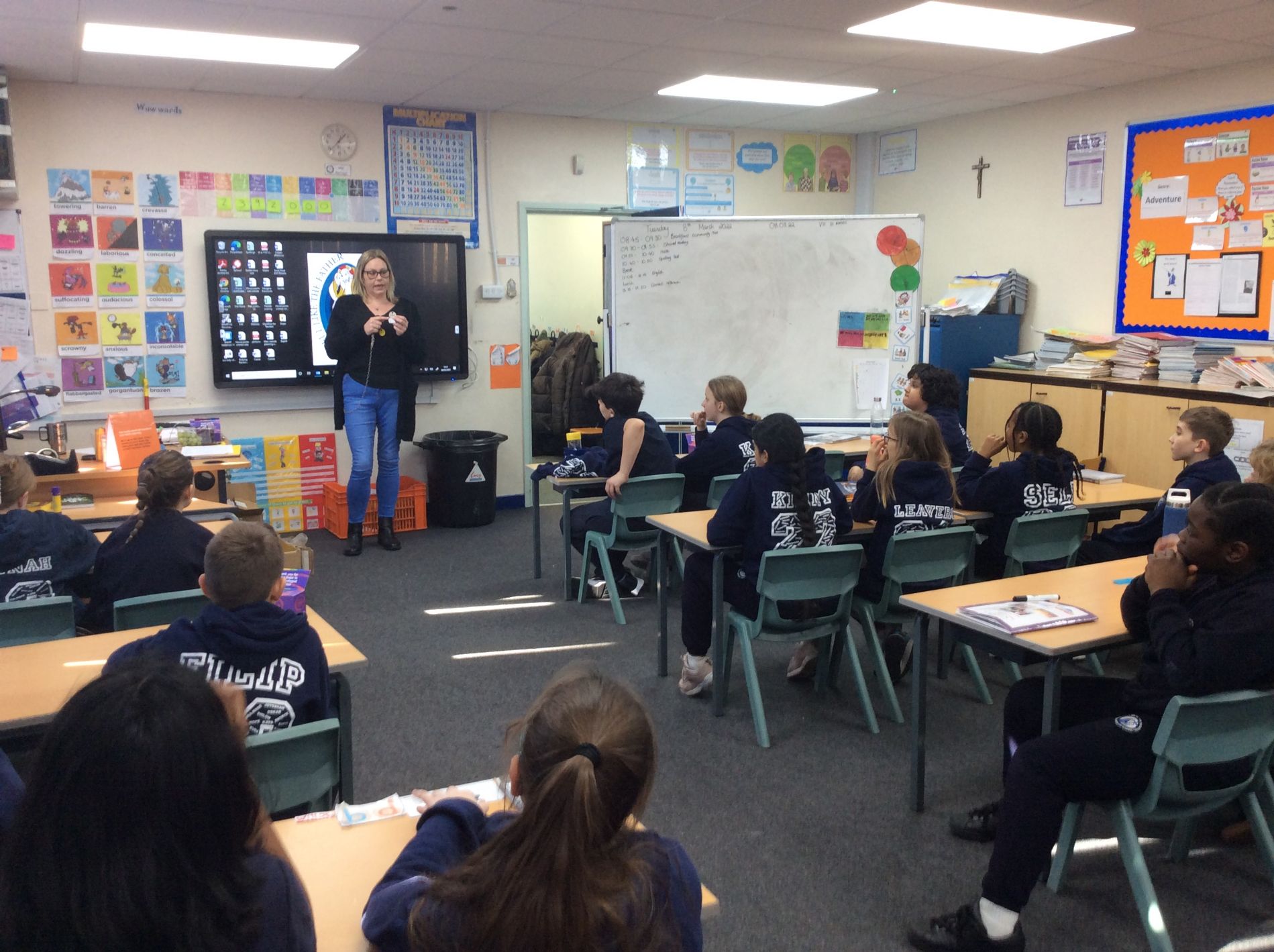 Spring 1
Interviewing an SS Windrush passenger
Year 6 have been studying the SS Windrush and this week we were able to take part in a virtual Q & A session with a passenger that sailed on the ship in the 1940's. Alice, now 82, arrived from Jamaica as a young girl and had dreams and aspirations of starting a new life in London. She spoke of the struggles she endured, prejudices faced and the life she led after settling in Shepherds Bush. A huge thank you to Alice for taking part and answering our questions. A great insight for us all.
Just-So Stories- Storytelling
In our English lesson this week, we told the story of 'How the whale got his throat' through the art of storytelling. As a class, we read the story as a whole and then in groups were given a section of the story to focus on. We then had to re-tell the story in our own words thinking about our delivery and style while using the strategies discussed in the lesson on what makes a good storyteller.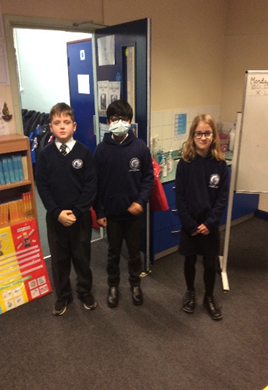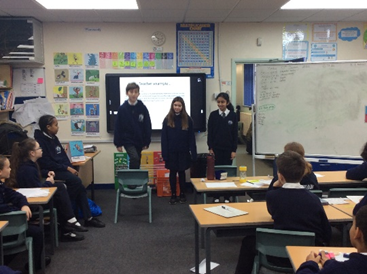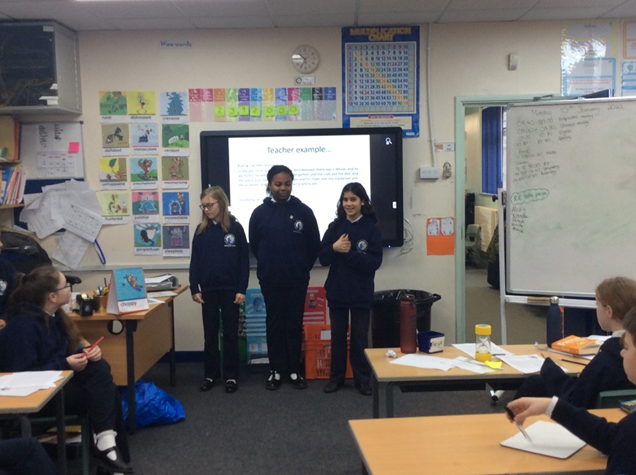 Autumn 2
Cardinal Wiseman library visit
Every fortnight, we have the opportunity to visit Cardinal Wiseman High School library. This gives us the chance to read a wide range of books as well as interact with the librarians. We love visiting. One child from Year 6 commented "I get to read so many different books and experience what a library is like in a high school. The librarians make us feel very welcome and suggest new books to read"
COP26
As part of our work on COP26, we wrote a speech to the world leaders who did not feel it important enough to attend the conference in Glasgow. We wrote the speech as though we were the young climate activist Greta Thunberg We hope you enjoy a selection of our videos...
In another COP26 lesson that the children took part in, their task was to create a news report on what farmers are doing to reduce the levels of methane in the air.
History challenge
Over half-term, the children were set the following challenge:
Challenge: How many blue/green plaques can you find around our local area? Write down the name of the individual as well as what they were famous for e.g.

Sir Michael Balcon (1896-1977)
Film producer
Year 6 found a variety of plaques - who knew that Fred Perry, Vincent Van Gogh and Freddie Mercury lived/worked in our local area at some point in their lives?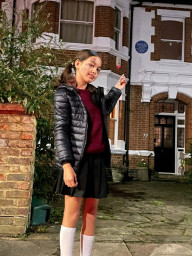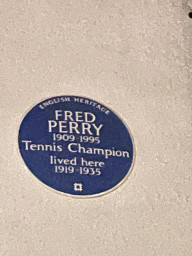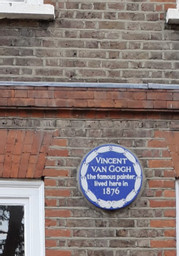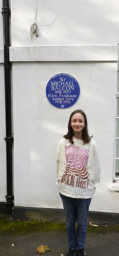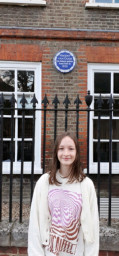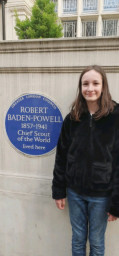 Autumn 1
Last week in our history lesson, we compared life in Britain during the war to that of Nazi occupied Poland. We prepared a set of questions to ask Mrs Chodzko-Zajko whose father lived through this time. She was able to answer a range of interesting questions in detail as well as bring in lots of artefacts including photographs of her father during the war, some old Polish coins and even a Nazi flag captured by her father to remind him of the struggles he and his family went through during their countries occupation.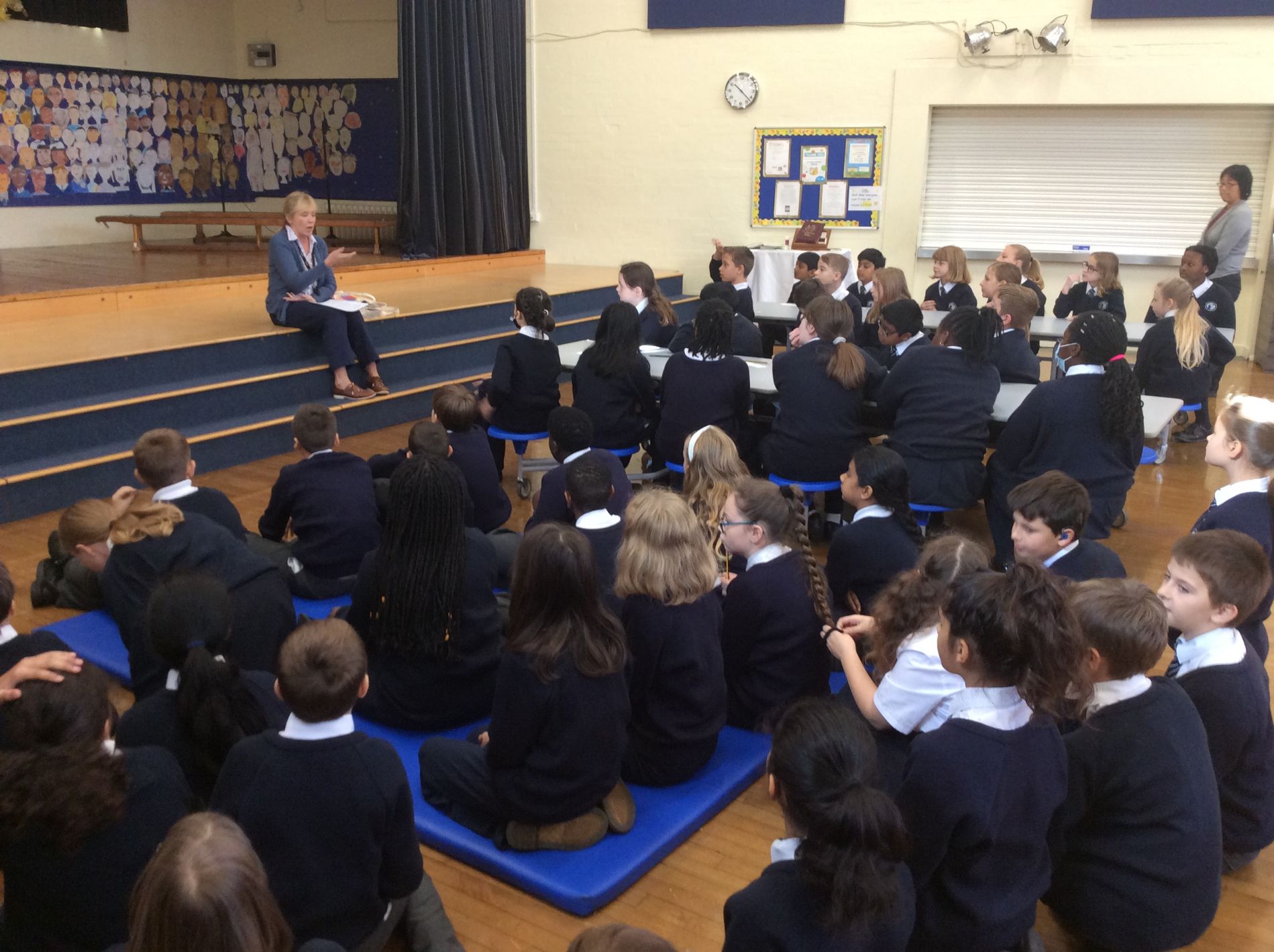 RAF Hendon
This week, Year 6 visited RAF Hendon to discover a variety of WW2 planes, explore the interactive exhibitions and take part in a Blitz workshop! During our visit we met our local Air Raid Warden (who advised us how to stay safe in the event of an air-raid) before having to quickly scramble to the shelter when the siren sounded! One Yr 6 student commented 'My favourite part of the experience was the WWII workshop as we put ourselves in the shoes of those living during the Blitz e.g. how Londoners would have felt throughout this difficult situation. It was a great day and I learned so much!' (Sally, 6C)
Recommending books to our peers
At the back of our class library, we have an area where the children can recommend books to one another.
Year 6 book recommendation of the week: The Silver Sword by Ian Serraillier

The Silver Sword is a children's classic that has never gone out of print. The book tells of the travails of the Balicki family from Warsaw. Separated from his parents in World War II, Jan and his three friends travel through war torn Switzerland with only a silver sword for protection. Will he find his parents?
Class Novel- War Horse
This week, we began reading our class novel 'War Horse'. Set in 1914, Joey, a beautiful bay-red horse with a distinctive cross on his nose, is sold to the army and thrust into the midst of World War I on the Western Front. Told from the point of view of a brave war horse, this award-winning book provides opportunities to teach historical fiction, summarising, and domain-specific vocabulary. Students will engage in activities ranging from writing from the point of view of an animal to researching the World Wars.
'I love reading this book as it takes me back in time to what life was like during the war. Not only do I understand what life was like for young soldiers but also for animals involved in the war' (Year 6 student).
Welcome back Year 6!
It is great to see again after the summer break and I can already see that you are picking up where you left off. You have returned fresh, energised and ready to take on any challenges this academic year may present. Since returning, I have been really impressed with how you have settled back into the day-to-day life of school and it's great to see school life returning to normal once again.
This term, we will be studying a variety of interesting topics:
In history we will be looking at the countries involved in World War II, the impact it had on peoples lives and how it has shaped our country as a whole.
In geography, we will be looking at how London was effected during WW2 and which areas were targeted during the blitz.
In science we will be looking at light and we will be revisiting the topic of electricity while building complex circuits
In art we will be looking at Propaganda posters from WW2 as well as notable WWII artists
In DT we will be designing and making a moving tank