Reading
Extreme Reading
Where is the most extreme place your child has ever read a book? Whether it is up a tree, on top of a mountain or standing on their head, we want your photos!
Ealing has launched its first school wide competition! We want to create a real buzz around reading amongst our children. We are setting you the challenge of finding the most extreme place to read a book and to photograph it. The children will be competing against all the other children in Ealing !
1st prize is a £50 book voucher! Good luck!
BookFest
Children's authors and performers came together to put on a literacy festival to bring the magic of books and stories to over 400 children from 14 primary schools across inner London as part of Beanstalk BookFest 2017. This year, 20 Year 6 children were treated to Maz Evans, author of Who Let the Gods Out and the sequel Simply the Quest. Maz gave advice to the children on how to write effectively as well as provide inspiration to our future writers! Each child also had their Beanstalk BookFest completed by receiving a book gift!
Author Maz Evans said: "One of the simplest, yet most vital keys to literacy, is having time to read with a child. And yet, for any number of reasons, it can be hard to achieve. I am delighted to support Beanstalk's crucial work at Beanstalk BookFest this year and send my huge and grateful thanks to all their wonderful volunteers for the vital service they provide."
All the children thoroughly enjoyed the day and couldn't wait to start reading their gift!
Mr Cooke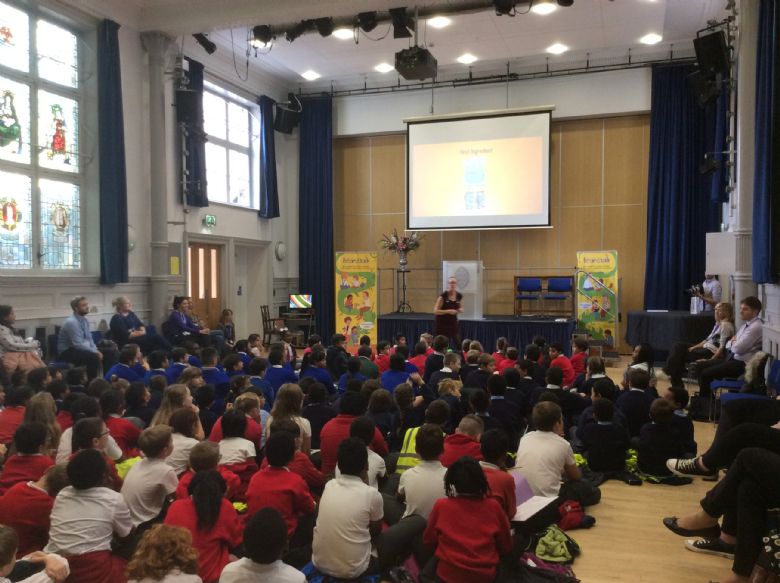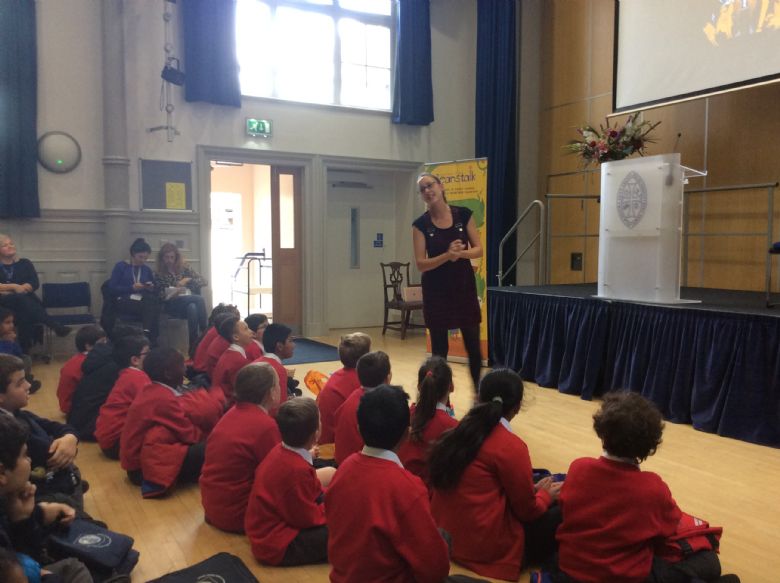 Top tips for parents
Julia Donaldson has written some of the most popular and best-loved children's stories including The Gruffalo and The Gruffalo's Child, Room on the Broom, The Highway Rat, Zog and Stick Man. Click the link below and watch videos of Children's Laureate Julia Donaldson talking about some simple and fun ways you can help your child with their reading at home. Guaranteed to make reading fun and help your child develop a love of reading.
https://www.oxfordowl.co.uk/for-home/reading-owl/top-tips--3/julia-donaldsons-top-tips
School library opening
Last week we had the official opening of our new school library. In attendance were the school governors, library monitors, Friends of the Visitation and Fr Tom. A special thank you to the Friends of the Visitation, who have helped raise money to fund our huge selection of new books.
Reading club
Key Stage 2 have the opportunity to immerse themselves in our school library every Wednesday during lunchtimes. It gives the children an opportunity to just 'read'- so far we've had an excellent turnout!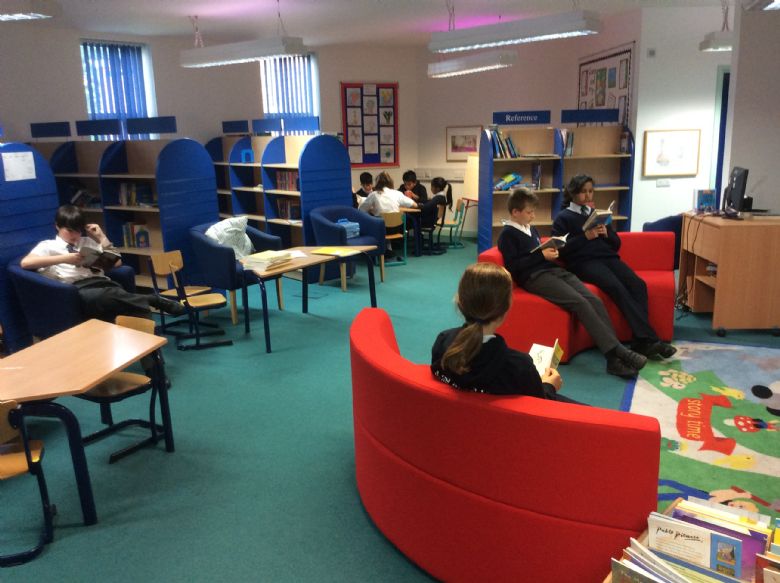 World Book Week
During this week, Our Lady of the Visitation children and staff took part in a number of activities to celebrate World Book Week.
The week began with 'OLOV's Big Read', whereby the whole school independently read at the same time for 30 minutes! Children were able to bring in their favourite reading material which included: poetry, magazines, novels and many more.
On Tuesday, all year groups completed a reading activity with a different year group for 45 minutes. Children in KS2 were paired with children in KS1.
' It was fantastic reading to the reception children, especially those that needed some encouragement. I was able to provide that for them. I would gladly do it all over again!' (Taylor, 6C)
Wednesday was 'No Pens Day' – a day dedicated to encouraging children to complete speaking and listening activities. In addition to this, teachers agreed to swap classes with another year group for 20 minutes and read their favourite children's book aloud to them.
Thursday was 'World Book Day' in which children and staff dressed up as their favourite book character! The time and effort put into the costumes was a joy to behold. Certificates were given to those with the most imaginative and creative costumes.
Within our English lessons, each year group studied a particular author throughout the week. Our lessons were planned around their work(s) which ranged from J.K Rowling to Julia Donaldson to J.R.R Tolkien. A fantastic week had by all!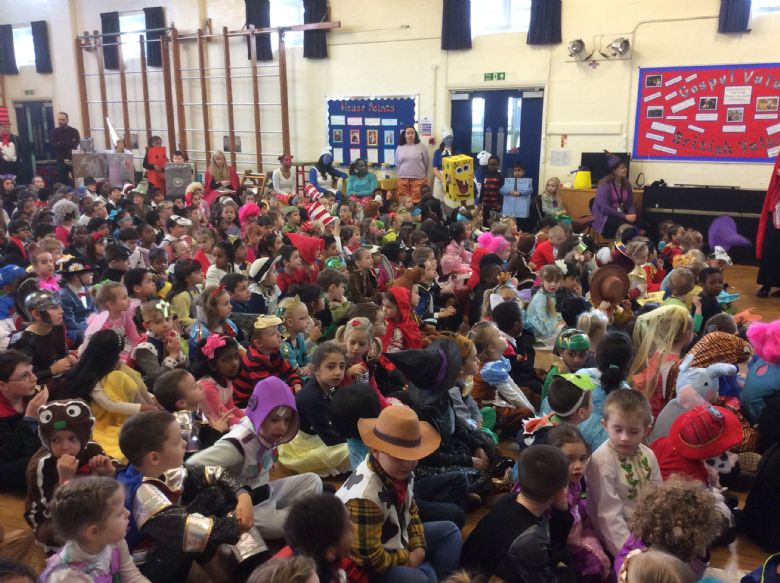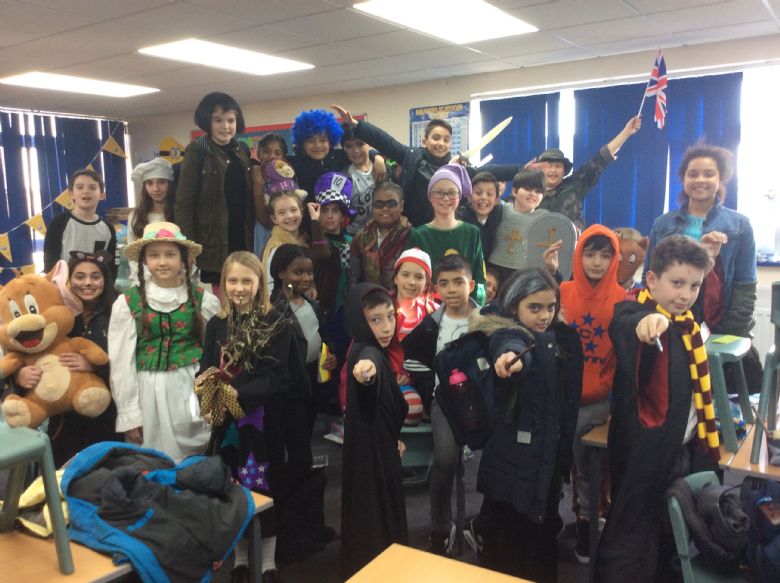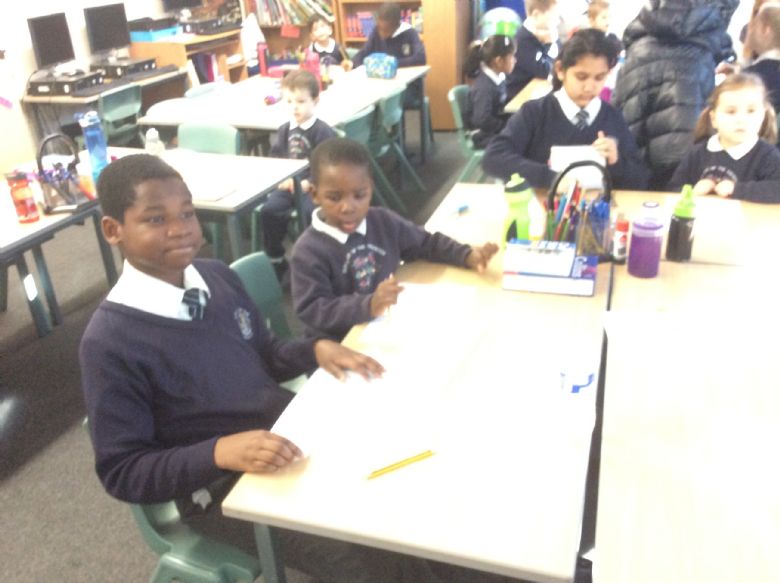 Year 5 and 6
On Tuesday 28th February 2017, Year 5 and 6 were lucky enough to receive a visit from 'Perform For Schools'. As it was World Book Week, we explored one of our most famous writers – William Shakespeare. We studied 'Macbeth' and within our workshop we:
· Learnt who William Shakespeare was and discussed the plays he wrote
· Learned basic stage commands. E.G Stage Left, Stage Right.
· Improvised characters and understand how they felt.
· Freeze-framed and role-played key points of the play.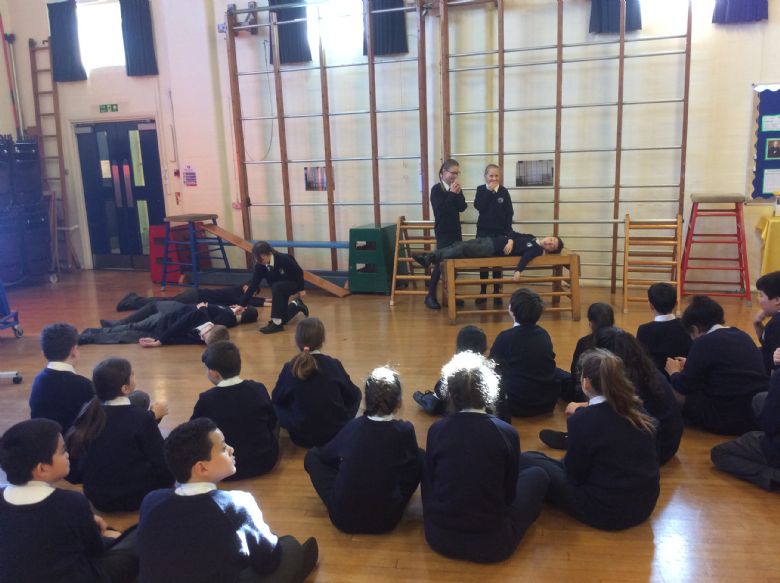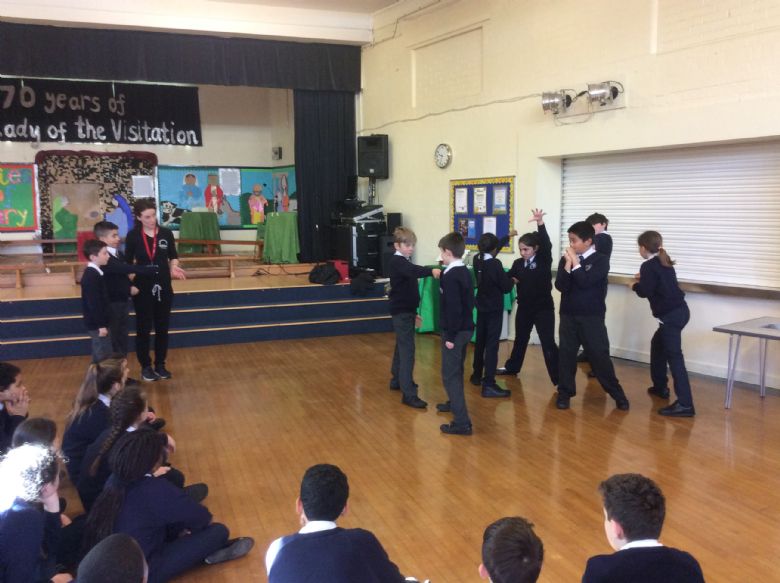 Greenford library visits (Year 2-5)
Our Lady of the Visitation has struck up a partnership with Greenford library. Year 2-5 will be visiting it once a term to explore the vast range of books on offer. The library is well placed to help children develop an interest in reading. Children access a wide range of books for them to enjoy, and introduces them to the book borrowing habit. Teachers are given the opportunity to read to the class whilst immersed by a world of literature.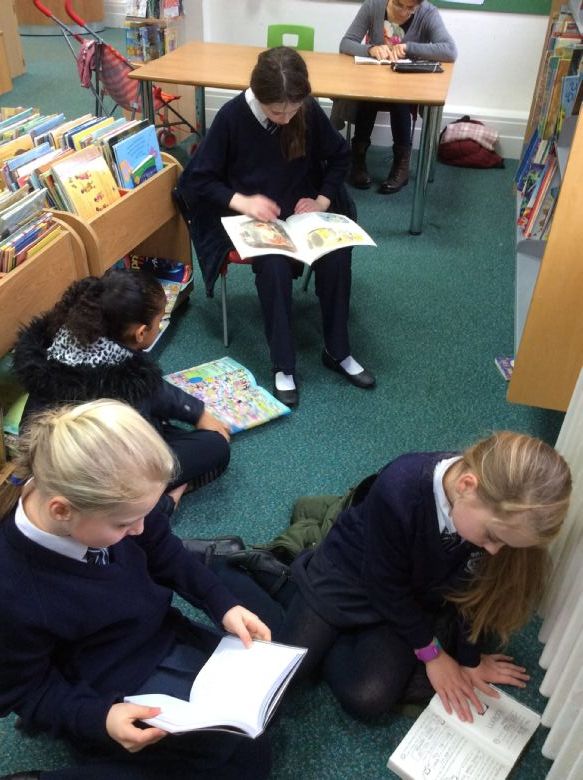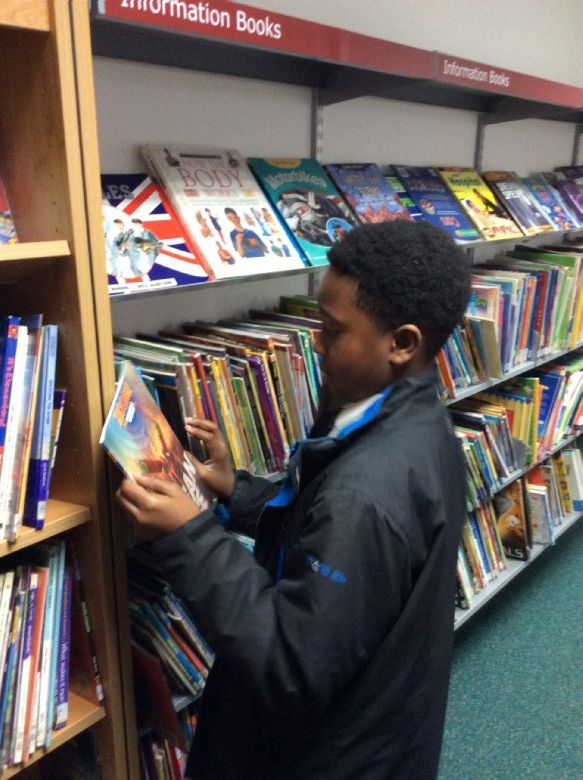 Year 6 visit Cardinal Wiseman library on a fortnightly basis.
Readathon
A huge thank you to all who took part in our sponsored 'Readathon'. It was a huge success with the school generating an amazing £482.50 for children in hospitals. Well done to Kristen Moynes (6C) who raised the most money for charity- an amazing £47.50.