5Y
A Happy 2019 to all!
I am really pleased with 5Y who are listening well and as a result making good progress already this term.
There have been some exciting changes in topics across the curriculum as well as brand new displays!
Our new topics for Spring are: modern fiction, reading the brilliant book Stormbreaker by Anthony Horowitz for English; fractions, decimals and percentages in Maths; Jesus' Mission in RE; and Materials and Their Properties in Science. We have added some new approaches to lessons including: more role plays, investigations and detective work, to which the children have all responded positively - improved behaviour and effort – a pleasing result!
Another terrific change is our updated book corner, entitled "I Spy". A very big thank you to all the children who helped to make it look so smart!
Stay posted for more exciting news as we have trips, assemblies and more to come.
Welcome Back!
The month of September has flown by and has seen the children of 5Y settle into a new routine, embrace new experiences and make new friends.
The children have already learned how to play several lines in preparation for their end of term music performance and the beating of the African drums can be heard throughout the school on Thursday afternoons.
The class took up the challenge to complete a triathlon during a school outing to the Willesden Sports Centre on 1st October. Each child completed a swimming, riding and running task and upon crossing the finish line, met the Brownlee brothers. It was a thrilling afternoon for all!
This was closely followed by Poetry Day (4th October) which the class celebrated by enthusiastically taking part in writing a rap - not as easy as our guest speaker made it sound when free styling in the morning assembly!
Our class rap went like this:
· Yesterday I saw a slithering snake,
· holding cake and drinking milkshake,
· he'd come from a pink unicorn party,
· where he ate smarties and did karate.
· He was joined by Smaug the dragon,
· his best friend, who was driving a Volkswagen,
· I asked where they were driving to
· and they said, 'we're going to London Zoo!'
The children have been very busy and productive in their normal lessons. In RE, we have just finished a theme about "Ourselves" and looking at what we can each contribute as peacemakers and Christians. We are about to start our next theme which will be called "Belonging".
Maths has been fun but demanding as we all learned about place value and decimals and how they relate to fractions. Mental arithmetic is coming up soon – more in the next report!
In Topic (history, geography and science), we have been learning about the wonderful historic royal palace of Hampton Court and discovering all about who lived there and how the buildings changed and were extended over the centuries.
Finally, and last but not least, the children have moved into the world of science fantasy with the book The Hobbitt for English. Some will be familiar with the films but what may be even more fun than watching is creating their own stories in the style of the Hobbit – some excellent and imaginative work!
Talents are being explored and minds stretched, so there will be much more to come from 5Y in the next few months!
Autumn 2
Well here we are racing towards the end of term which means several things – first of all, Christmas is coming which means we are readying ourselves for the arrival of Jesus! So there has been lots of hard work practising for the various performances to honour His arrival. The class are preparing for a Christmas Advent Liturgy, the Junior Christmas Carol Concert and the African Drumming Concert all in the next few weeks of December!
But there has been so much more happening as well. The children have been exploring not just their world but the whole universe with a fantastic trip to the Science Museum. Year 5 learned all about the amazing Hubble telescope and far away galaxies. The IMAX film of how the astronauts fixed the telescope was terrifying as well as fascinating; this documentary provided lots of great detailed material for their report writing in English.
One of the things the class learned is how important Maths is; from the astonishing mathematical accuracy needed to actually get astronauts to the International Space Station to their real life experience of rounding numbers to make sure one had enough money to purchase a souvenir is mind boggling. Their continued work in place value and calculations (mental and written using all four mathematical operations) has each child more confident in their skills. 5Y has done so well learning their calculations that they had a lesson of maths games to practice and consolidate their learning.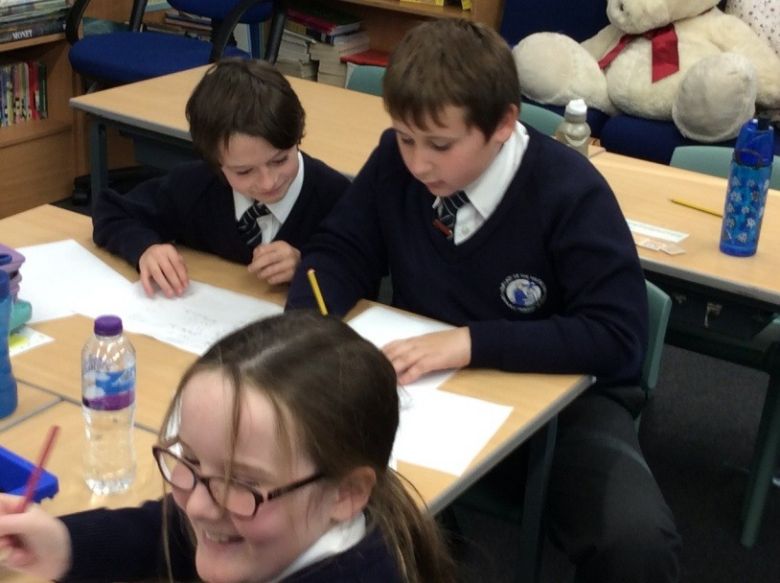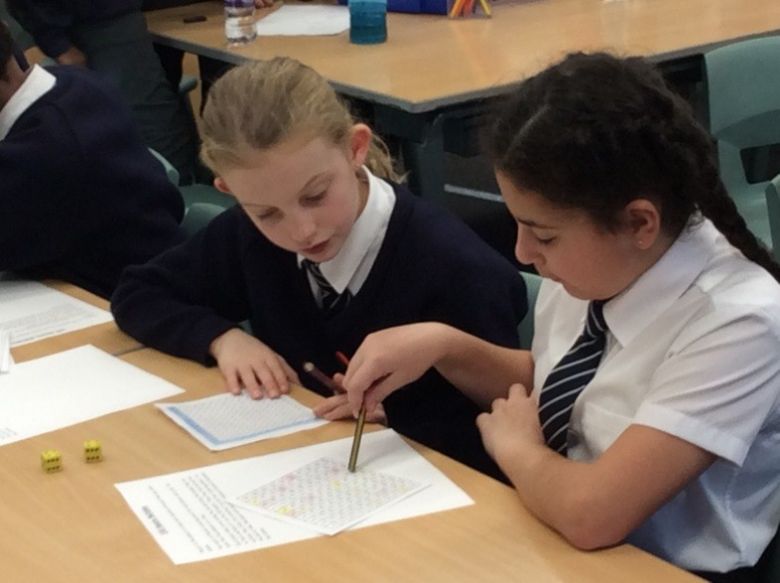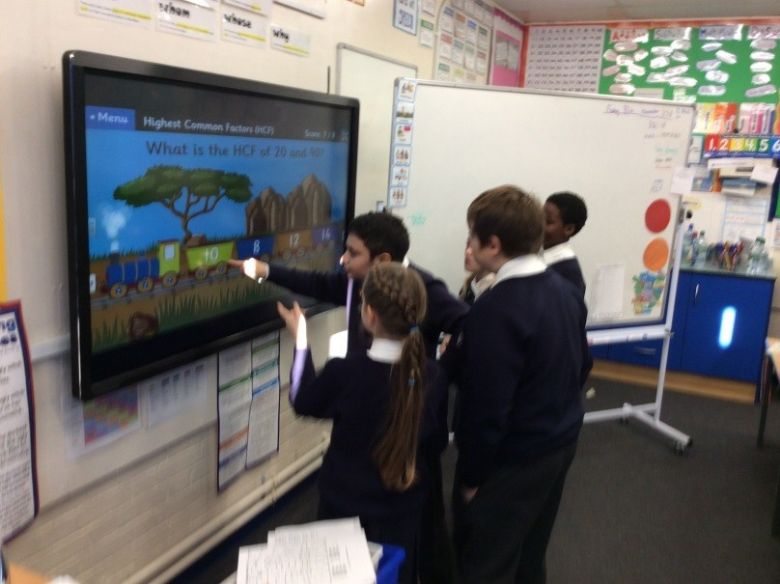 Finally to round this update off, the class have begun studying the topic of Hope in RE to prepare for the most exciting event of the month, the birth of Jesus. We wait. We watch. We hope. With this in mind, the class and I wish you all the blessings of this most wonderful time of the year. Happy Christmas from 5Y!