3N
Spring 1
In Religious Education, our topic of Journeys teaches us about the different seasons in the Liturgical Year. The children have been learning about times of preparation, such as Lent and Advent, where we get ready for special occasions in the Church Year. We have also learned about celebrating special events such as the Birth of Jesus and the death and Resurrection, where the priest wears White as a celebration. The children have also learned about the celebration of Jesus' teaching during Ordinary Time.
Our Topic has been to explore the distant past and the children have been considering conditions for people during the Iron Age. We have been looking at ways that information from the distant past can be found and the children learned about their roundhouses and Iron Age Artefacts. The children had great fun creating factfiles and presenting them to the class.
In English the children have been developing their writing skills through learning about mystery stories and writing their own mysteries. We have learned about commas and using inverted commas. The children produced some thrilling mysteries in their extended writing!
In Maths, we continue to learn about related skills of multiplication and division. The children have been learning both together, to show that one is the 'inverse' of the other, and that both multiplication and division are also related to adding and subtracting. We have also learned the vocabulary that describes these operations. We love learning our new times tables website - Times Tables Rock Stars!
During PSHE, the children had great fun practising different ways to be active.
The children also really enjoyed their trip to Greenford Library :)
Autumn 2
In Religion we have learned about Promises and the meaning of making a promise. We learned all about the Sacrament of Baptism, we had great fun presenting our own television shows telling everyone about Baptism. We are beginning to learn about Advent and Visitors. We will be learning about the story of Martha and Mary and how we can welcome visitors into our homes.
In English we have been learning about report writing and the key features of non-fiction reports. We used our learning about animals including humans in Science to write really interesting reports about human and animal skeletons. We are now beginning to learn about poetic techniques and writing some of our own poems using our new knowledge.
In Maths we have been learning some mental and written strategies for adding and subtracting. These skills are so important because we can use them every day.
In Topic we have been enjoying learning all about life during the Stone Age. We are learning all about their houses, their clothes, what they ate and their hobbies. We wrote some amazing diary entries about a typical day during the Stone Age.
Autumn 1
We have settled in well to Year 3, it's great to be back with our friends again.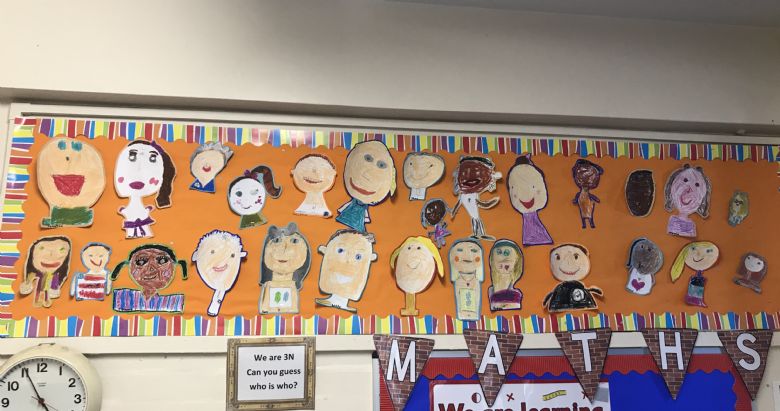 In English we have been learning about instructions and in topic we have been learning about mountains and volcanos. We wrote instructions on how to make a model volcano, we then had lots of fun making our volcanos during art and DT. We are now beginning to learn all about adventure stories. Miss Noone can not wait to read our amazing adventure stories!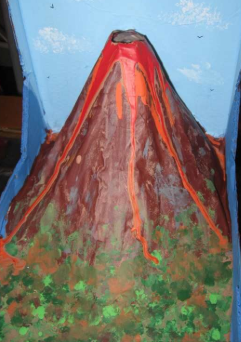 In Maths we have been learning about place value. We used our new knowledge to count money and to measure.
In religion we have been learning about homes and considering how lucky we are to have our homes. We will soon be learning about promises and the meaning of making a promise.