2C
Spring 2
World Book Day!!!!!!!!!!
Well done everyone for all the effort you put in so that we could recreate our own Where's Wally picture.
Where's Wally?

Spring 1
As part of our Year 2 topic 'Florence Nighingale', the children took part in an amazing workshop which brought this inspiring ladies life, alive!
The workshop gave the children the opportunity to role play different scenes from her life and reinact how much she strived, to make hospitals more hygenic for the soldiers. She definately improved conditions for the better. How amazing to explore history through role play.
Can you spot who is a soldier? Can you spot who is a nurse?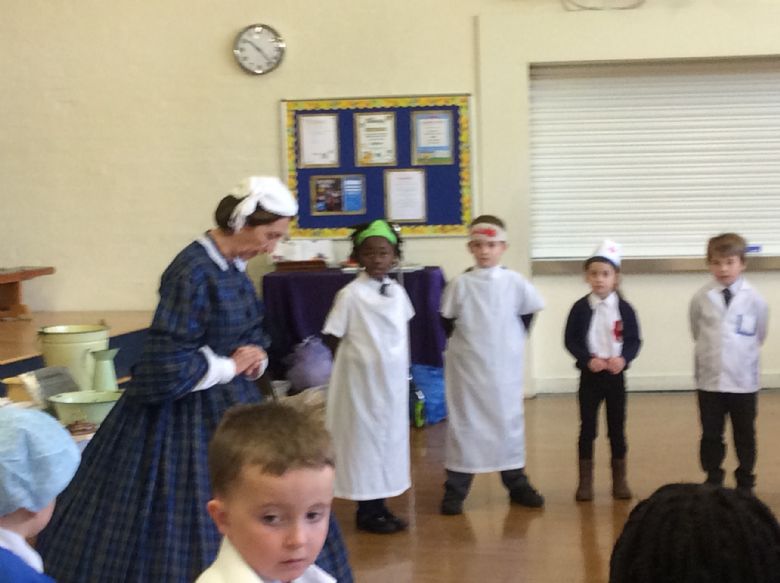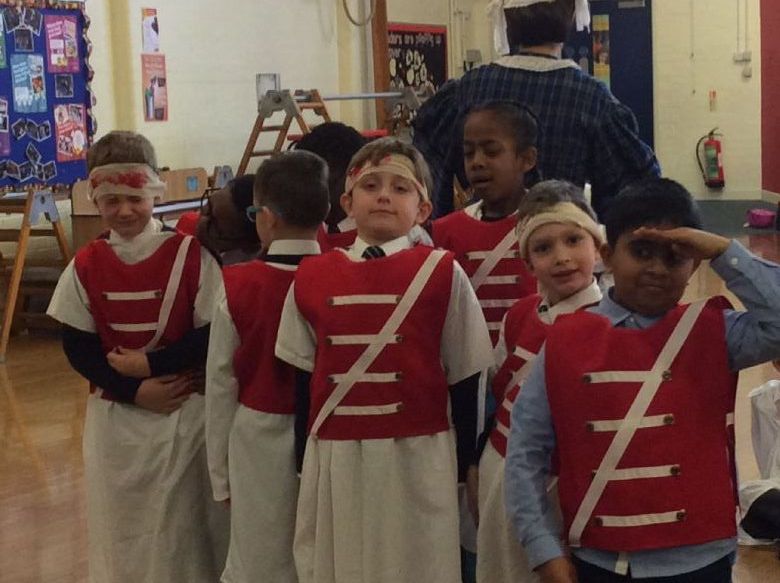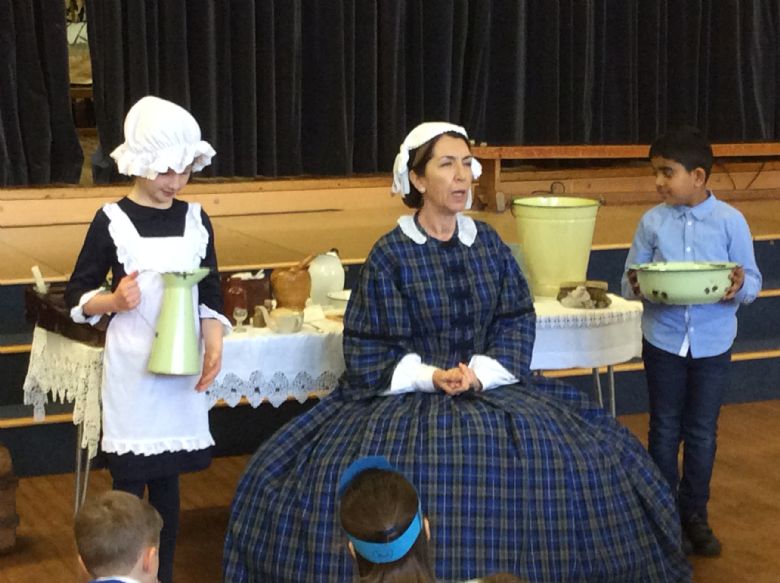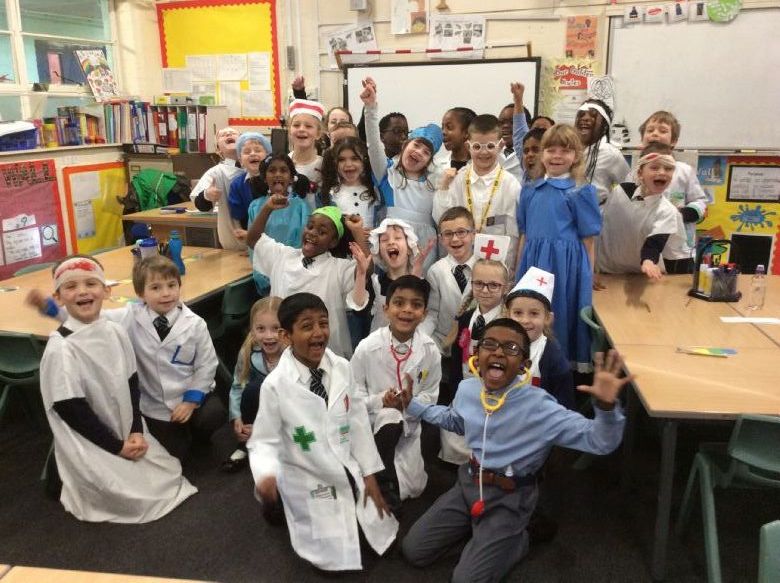 the meaning of Remembrance
The children reflected on the meaning of Remembrance and how those that gave their lives for us should be remembered. They looked at the symbolism of the poppy and learnt how this flower grew on the battlefields, after World War I had ended. They were able to visit the local memorial and stand in prayer and respect for those that died for us. The 'Last Post' sounded. They stood in silence for one minute remembering them. The children also reflected their feelings and wrote about the importance of symbols in our life and faith.
Growing understanding of Mathemetics in 2C.
The children are beginning to explore the wonderful world of Mathematics through investigation, practice and applying new knowledge. Their enjoyement shines through, especially when working with manipulatives to enhance their understanding which then enables them to explain their learning. They enjoy working with partners to solve problems and be able to represent their findings in different ways.
The children really enjoyed celebrating Poetry Day.
We studied the poem 'Chocolate Cake' by Michael Rosen. The children were able to role play and show off their acting talents to the rest of the class.
As part of their Home Learning, they were to research their own poet and be able to recite it back to the class. The children were so excited to do this which helped them to have a more enriched understanding of a topic we will soon be studying. They themselves will then become poets of 2C.
We have had a great start to the new year and being in Year 2!
We have been using lots of different maths equipment to help us with our understanding of place value. We have worked in pairs to learn about tens and ones using dienes and place value cards.
We have had lots of fun in English with our instructional writing. We created beautiful marble paintings and wrote instructions on how we made them.
We are beginning our topic of "London - Now and Then" and looking at how life is very different now in London compared to many years ago... they didn't even have cars!