1V
Autumn 1
Wow what an amazing start to the year we have all had. We have welcomed our new friend to our class and we have started to settle in to life as year 1 children. Mrs Verity is impressed with the way we have adapted to life in year 1, we are all trying our hardest to sit at our tables when we are doing our work and we are all trying to put our hands up to answer a question (we like to remember our manners of course).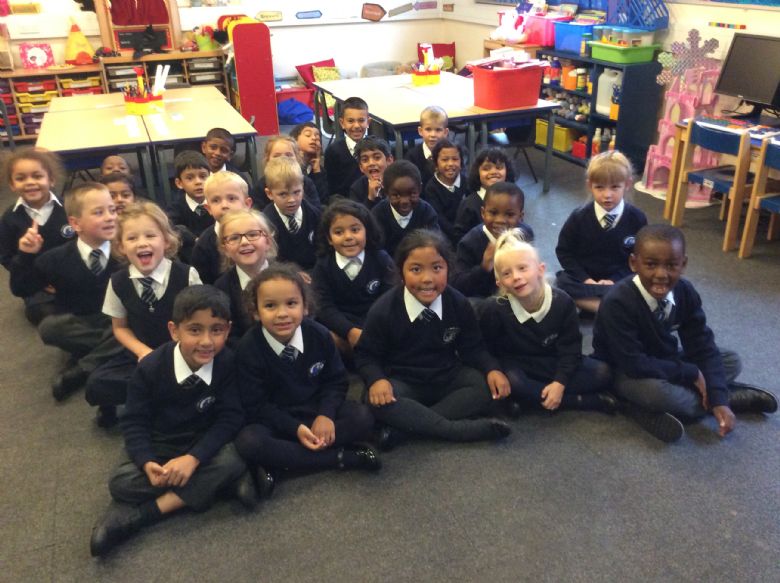 Religious Education
To start our half term, we will be learning all about our own families and God's family (please can you send in a picture of your child with their family for our display).
In our next topic – belonging - we will be learning all about what it means to belong to the church community. Throughout this topic we will start to look at the sacraments of Baptism, First Holy Communion and Confirmation.
English
This half term we are looking at lots of different stories. We are looking at the structure of a story and we are starting to think about the stories we want to write at the end of our half term.
These are some of the stories we will learn about over the next few weeks:
Five Minutes
Where's my Teddy?
Farmer Duck
I had a little Nut Tree
The Owl and the Pussycat
Phonics
This half term, we have revised lots of our learning from Reception, we are all really confident with Phase 2 phonics, but some of us need a little bit more time to become confident with Phase 3. The majority of us have started to look at the sounds in Phase 5.
Maths
Throughout this half term we are learning all about Numerical Reasoning, this means we will be learning lots about place value through exploring, clarifying and applying everything we have learnt when we use the resources in our practical lessons to strengthen our understanding or number.
Topic
We are really enjoying learning all about the Victorians, we are comparing our lives in the modern day to their lives of the children who lived in the Victorian times (we much prefer our modern day lives; the teachers are a lot friendlier). We are learning about how poor Victorian children had to go to work and only the rich Victorian children got to go to schools. We are comparing our school to their school and we are moving on to learn about the home life and families of Victorian children.